Whey Isolate Protein
Premium Whey Isolate Protein
Gluten free, Lactose free, zero Sugar, zero carbohydrates, 
Give your body the right protein powder that boosts the immune system, helps the muscles and the cells in your body, and much more.
supplements
Multimedia collage
Regular price
$40.00 USD
Sale price
$32.00 USD
Unit price
per
Multicolumn
Golden Powder


Turmeric and Ginger Supplements: Since Turmeric Curcumin and Ginger are powerful anti-inflammatory properties, we decided to combine these ingredients in a more powerful capsule. In addition, the Bioperine, derived from Black Pepper Extract, helps maximize your body's absorption of the key ingredients in this Turmeric & Ginger supplement.
Natural Turmeric with Ginger Supplement: Health and Fitness Turmeric Ginger supplement is a natural antioxidants and with its most active compound 95% Curcuminoids is regarded as one of the most nutritious herbs available.




High Immune


She berries and flowers of elderberry are packed with antioxidants and vitamins that may boost your immune system. They could help tame inflammation, lessen stress, and help protect your heart, too. Some experts recommend elderberry to help prevent and ease cold and flu symptoms.




Probiotics - 40

Digestive irregularity. ...
Your sugar cravings are out of control. ...
Your metabolism is a bit slow. ...
You've got some skin issues like eczema, psoriasis, and itchy rashes. ...
Recipes
ANTIOXIDANT BERRY SMOOTHIE


This is a great post workout drink full of antioxidants boosting overall health


Ingredients

½ cup (120 ml) water
½ cup (75 g) red grapes
½ cup (120 ml) plain low fat yogurt, or non-dairy alternative
½ cup (75 g) frozen strawberries
½ cup (80 g) frozen blueberries
½ cup (70 g) frozen raspberries
1 scoop (31g) Premium isolated whey protein from sportscx 

Directions
Place all ingredients into the Blender.
Start the blender on its lowest speed, then quickly increase to its highest speed.
Blend for 1 minute or until desired consistency is reached.

Notes
You may substitute out any liquid for the yogurt, maybe try soy milk or cashew milk. For best results, allow frozen fruit to thaw at room temperature 10 minutes before blending.
         PEANUT BUTTER PROTEIN SHAKE

Peanut butter contains omega 6, this fatty acid lowers bad cholesterol and increases protective cholesterol.

Ingredients
1 cup (240 ml) milk
2 banana, peeled
3 Tablespoons (55 g) peanut butter
2 cups (275 g) raspberries
1 cup (130 g) ice cubes
1 scoop (31g) Premium isolated whey protein

Directions
Place all ingredients into the blender.
Blend for 25 seconds or until desired consistency is reached.


                      NUTELA PROTEIN SHAKE
Ingredients

1/2 cup milk.

1/2 cup heavy whipping cream.

1 1/2 Tablespoons Nutella cream or hazelnut spread
1 scoop of premium whey isolate protein

1/4 cup oatmeal well grounded.

6 cubes of ice.


Optional for garnishing: whipped cream, chocolate syrup, chocolate chips, cocoa powder…

Directions
In your blender, add all the ingredients together and blend until smooth.
Pour in cups and decorate with whipped cream, chocolate syrup- if using.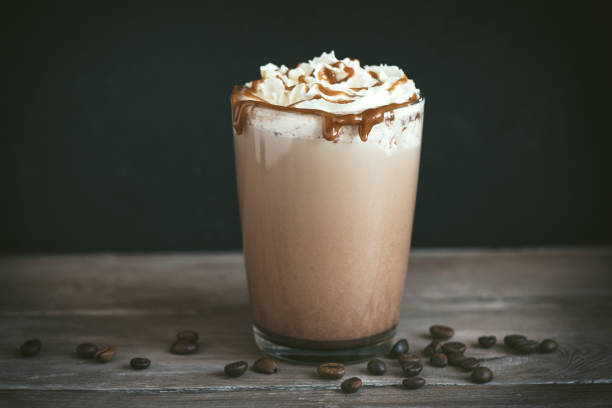 Ingredients:
1 cup vanilla soy milk or almond milk
2 Tablespoons instant espresso granules
2 Tablespoons chocolate syrup
1 scoop  sportscx protein powder
1 Tablespoon

 peanut butter (optional)

2 cups (260 g) ice cubes
Directions:
Place all ingredients into the blender.
Blend for 25 seconds or until desired consistency is reached.
                              DRAGON FRUIT SPLASH
 High in fiber, which helps in maintaining blood pressure and weight. Packed with prebiotics to promote a healthy gut. Prebiotics enhance digestion and your immune system to lower your risk of intestinal infections and to keep you more regular.
  Ingredients:
1

 

cup

 

dragon fruit

 

cubed and frozen if desired

1/2 cup strawberries

1 

banana

 

cut into quarters and frozen if desired

3/4

 

cup

 

almond milk

 

1/2

 

scoop

 sportscx protein powder

 

o

2-4

 

ice cubes

 

depending on how thick an icy you'd like it!
       Directions :
Add frozen fruit, milk, lime juice and protein powder to a blender, and process until very smooth.

Add more almond milk as necessary to thin to desired texture.